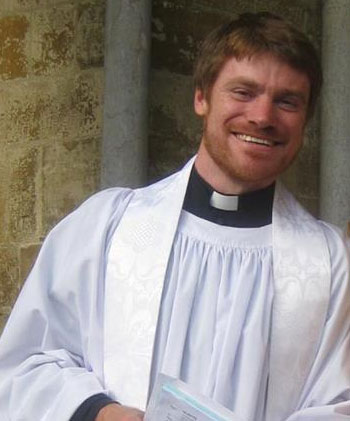 Rev Matthew Earwicker
Rector to the Oldbury Benefice since June 2018
History
Rector of the Oldbury BeneficeDiocese of SalisburyDiocese of Salisbury Jun 2018 - Present
Assistant Curate at Salisbury St Marks and Laverstock St Andrews Church of England Jun 2014 - May 2018
Ridley Hall, University of Cambridge CTM, Theology 2012 - 2014
London School of Theology DipHE, Theology 2003 - 2004
St John's College, Oxford BA (Hons), Loterae Humaniores 1996 - 2000
Matt arrived with us in June of 2018 and moved into The Rectory with his lovely wife and family. With the five churches of the Benefice under his direct care, together with his team of ministers, lay ministers and administrators he has looked after us through perhaps the toughest of times with the arrival of Covid 19 in our midst.
Services This Coming Month (August/September)
14
Morning Worship
10:00am
Service lead by Rev Matt Earwicker
28
Holy Communion
11:15am
Service lead by Rev Linda Dytham
11
Holy Communion
11:15am
Service lead by Rev Matt Earwicker

So you would like have your child baptised? Or perhaps you yourself are seeking answers and think that maybe baptism is the first step towards finding them.
Here you will find information relating to baptism

Arranging Your Wedding in St Swithin's
The moment when a couple face each other and make promises about spending the rest of their lives together is a moving as well as a joyful event and it is our desire to make your special day just that - very special.

A funeral is used to mark the end of a person's life here on earth. Family and friends come together to express grief, give thanks for the life lived and commend their soul into God's keeping. These can be a small, quiet ceremony or a large occasion in a packed church.
Verse of The Day
Portfolio
Portfolio
Take yourself on a quick walk around our lovely church using our portfolio of images
All
Nave
Chancel
Altar
Aisles
Font
Grounds
Messages From Our Church
A Message From Matt
A Message From Matt
By the Revd Matthew Earwicker, Rector of The Oldbury Benefice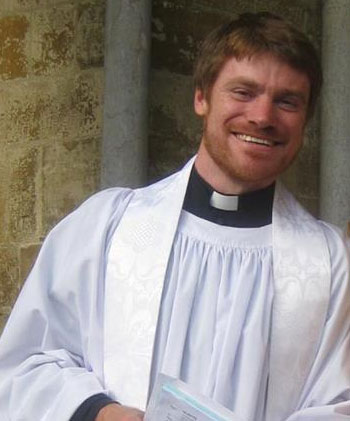 The Joy of Outdoors
There's something special about the outdoors, isn't there? Something about its space that changes our mood. Some of us enjoy living in cities, don't mind working at a desk or in a shop, enjoy restaurants and museums, but even the most contented of urbanites look forward to those days when the weather permits strolling in parks or eating outside. And while we love those sunny days, there's a healing power to even a walk in the wind and rain.
When we were unable to gather inside because of the risks of the spread pf the coronavirus, we adjusted our lives to being more outside. Pubs and restaurants expanded their outdoor seating areas, and added shelters for poorer weather. Many of us took the opportunity to stay outside and chat from our front doors when we clapped the NHS on Thursday nights, perhaps with glass in hand. And of course the vast majority of Jubilee events were planned for outside, with the inside usually a second-best, bad weather option.
Of course, some of this is a residual nervousness around others, especially in larger groups, but I think there is something else going on as well: there is something incredibly refreshing about feeling small.
I believe it is helpful for our souls to know that we are not the centre of the universe. As we grow up we slowly add more and more responsibilities: having to hold down a job, balance the household budget, make sure the children are where they need to be at the right time, keeping our partners happy, making time for this or that activity we know is important. And those matter - we do have responsibilities to ourself and others, every single act or word can make a difference - but it is goodto be able to put them in perspective from time to time, isn't it?
There is a part of the Bible called the book of Psalms - a collection of poems written by different people over many centuries. One of my favourites, Psalm number 8, says the following:
O Lord, our Sovereign, how majestic is your name in all the earth...
When I look at your heavans, the work of your fingers,
The moon and the stars that you haveestablished;
what are the human beings that you are mindful of them?
For the poet, God is so uch bigger than any of the troubles that we face, both as individuals and as a planet, and yet at the same timeGod does truly care abiut us and the rest of creation. As the summer sun lifts your spirit, and makes it easier to spend more time outside, enjoy the sese of space and freedom it gives you, allow your soul freedom to breathe, but maybe also take time to enjoy for a moment the thought that there is someone out therewho is keeping things going even when we have to put them down for a moment.
Monthly Thought
Monthly Thought
Bishop Stephen's Monthly Message
In his first monthly message, Bishop Stephen reminds us what's really important, and reflects on putting aside differences in the name of love.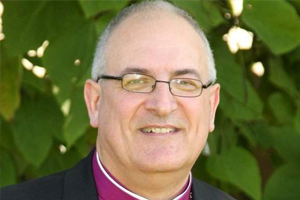 This message comes to you in July 2022. I first learnt that I was on the long-list for Bishop of Salisbury in July 2021. It has been a long year for me; a long year for all of us as so much has changed as we have emerged out of the pandemic and into an economic crisis, with leadership and integrity in question and sadly, war in Europe.
I wonder, why are we surprised? Out of the most difficult of circumstances come problems, conflicts, shortages and challenges. We learn more about ourselves. We learn more about reality and about the human condition.
And yet, we also learn that we have the power to provide vaccinations, we have the power to fund recovery, we have the power to change our communities, we even have the power to blunt aggression. Its's all about choices.
What a powerful thing to have choice. So many people in our world do not have that. We have choice in the Diocese of Salisbury.
As your Bishop, I am not prepared to preside over petty differences in the name of choice. We have a privilege, and we need to use it for the common good. It is a shared responsibility. It is what the Gospel of Jesus Christ calls us to. As someone always said to me (and they were from this diocese), with privilege, comes responsibility.
We cannot deny in this country that we are privileged. The scandal is when people fall through that net. Too many of our brothers and sisters in our society are struggling. And yet, just look at the poverty and still the glorious witness of our brothers and sisters in the Sudans. We have much to live up to.
Our sometimes-petty differences give me concern. Whose work are they? When I received the call to be your Bishop, my first thought (after blind panic) was 'What is really important?'
What is really important is our faith. Faith that God in Christ has our back. The only problem that gets in the way of his love, is when we turn our back on Him in the name of our own failures.
God is love, and those who live in love, live in God, and God lives in them. 1 John 4.16
Bishop Stephen
Team
Team
Please meet our team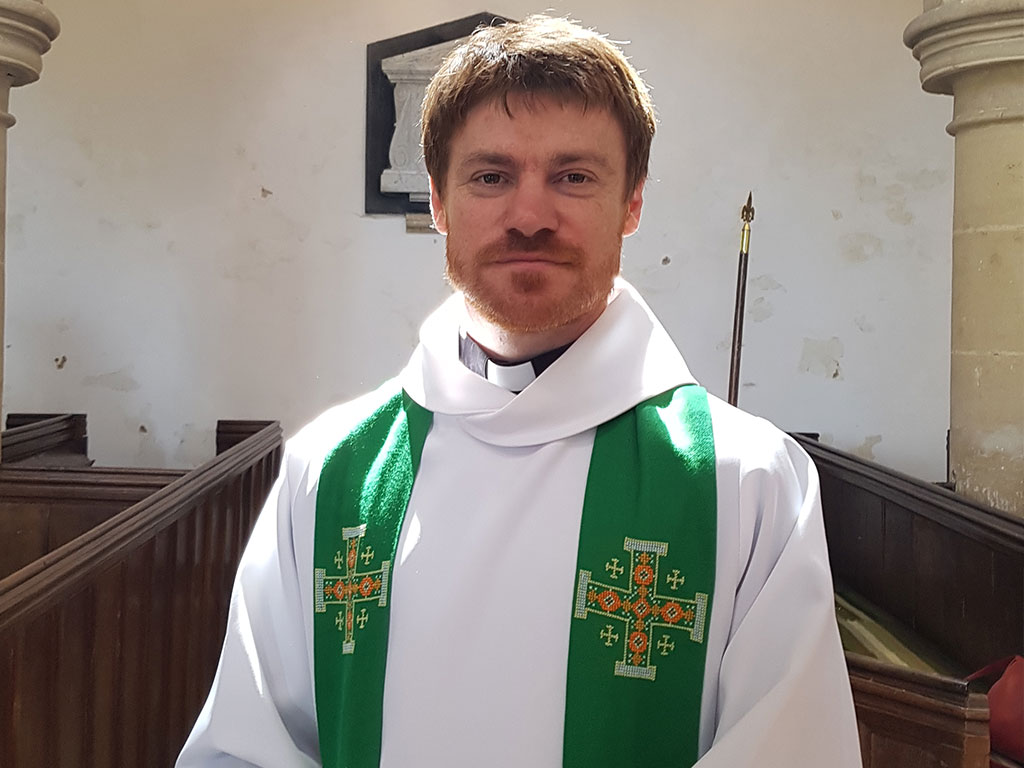 Rev Matthew Earwicker
Rector
mattearwicker@gmail.com
Tel: 01249 821329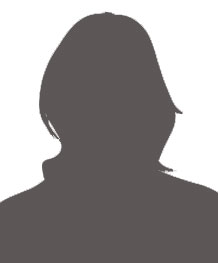 Rev Linda Dytham
Associate Priest
In the first instance please email or call the administrators office to contact Linda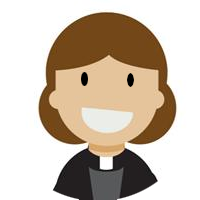 Mrs Pam Evans
Licensed Lay Minister
In the first instance please email or call the administrators office to contact Pam Evans
Lorraine Stewart
Administrator
email: oldburybenefice@gmail.com
Tel: 01249 815198
Contact
Contact
The Benefice office is only open on select days but the benefice administtrator is working mainly from home. If you send her an email on the address below she will ensure yor message gets to right person in a timely fashion.
Our Address
The Oldbury Benefice
8 Court Farm Stables, Heddington
Calne SN11 0PN
Email Us
oldburybenefice@gmail.com