CHADS (Compton Hall Amateur Dramatic Society)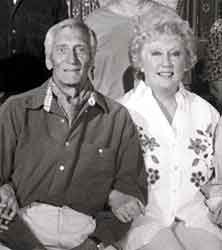 In the late 1970's Enid Taylor, Pete Szczesiak and Fran Creasey drew together some village teenagers and performed several pantomimes including The Owl & the Pussycat and Cinderella. Some of you may remember these as you sat and watched your children entertaining you. After that there was a gap of some 15 years, until Christine and John Lawrence moved to the village and their directing and acting prowess became known. It wasn't long before they were asked to stage a production at the Benson Hall in December 1995.
Christine reflects on the beginnings of CHADs ....."John and I moved to the village in 1995 and were asked to stage some entertainment for Christmas of that year. I compiled a show that included an hour's entertainment with children and a further hour with adults; and so 'Christmas Crackers' came into being and this proved to be such a success that in 1996 we formed Compton Hall Amateur Dramatics (CHADS)". Christine started entertaining people at a young age, singing and dancing for them and so by the time she and John arrived in Compton Bassett she had extensive experience in all forms of theatre especially acting, singing and directing. These skills she quickly put to good use running a series of workshops t9 assist new actors in various aspects of stagecraft. John helped extensively, supporting Christine and other actors and of course John, himself was a consummate performer and has been greatly missed by CHADS since his death in 2009.
Christine also took to the stage both acting, singing directing and producing the 8 shows. From these beginnings a fine acting troupe took off with people from Calne and other villages joining CHADS as their reputation grew. There followed thrillers, comedies, old time music hall, straight dramas and several musical revues. Two shows a year were staged with Jen Floyd directing and producing the 'summer' show and Christine the 'winter' show.
CHADS has also staged a couple of pantomimes in the last few years, written by Hugh Pilcher-Clayton, he managed to coerce several villagers into taking part and they have stuck around joining and learning from some of those who were founder members like Clive Heginbotham and Fran Creasey, those who have joined over the intervening years and recently welcoming back Pete Szczesiak, Reg Waite and Pete Goodenough, who have changed little over the intervening years.
Rehearsals consist of hard work and a great deal of laughter, at times the odd swear word is emitted instead of the 'line' and people find themselves in the wrong place at the time. We always know it will be 'Alright on the night' but is it? In one of the performances of 'Allo, Allo' 'Helga' went to take down her skirt, only to discover that she was disrobing herself of her French knickers too; the night when Mike Hill's moustache kept falling off under the heat of the lights; when the blow up trombones were rather suggestive as they slid slowly from the wings; when 'Elvis' left the stage to kiss Elizabeth Harrison (Jen's sister) who promptly pulled her pony tail back to hide her wrinkles from him; pictures falling off walls when doors were slammed, Richard Hoddinott having to peer through his wig because he wouldn't let anyone adjust it; Jen stuffing a tea towel in her mouth during a performance to stop herself laughing out loud because Reg Waite was making her laugh about Barbara Colbourne's green lips. In one performance of 'Underground' a rather large chunk of the script was missed out, and this was neither the first nor last time over 20 years. Thankfully it is usually only the director and the cast who know when things are messed up and on the whole they cover it well.
None of the shows would give such visual delight should there not be such a wonderful and hardworking team who help out back stage, building sets and painting sets and we are very lucky and grateful to those who help, in particular to Ann and Neil Ward whose artistic endeavours have produced some amazing backdrops over the years.
It doesn't end there though. So if you are interested in taking a look at the group or becoming involved in an acting or non-acting role please contact Fran Creasey on 01249 814539.
The Next CHADS Production
And Evermore Shall Be So
A Comedy Thriller by Norman Robbins
This performance has been postponed due to ill health and rescheduled for 16th & 17th September
CHADS Reviews from Dionysus
A Murder Mystery Evening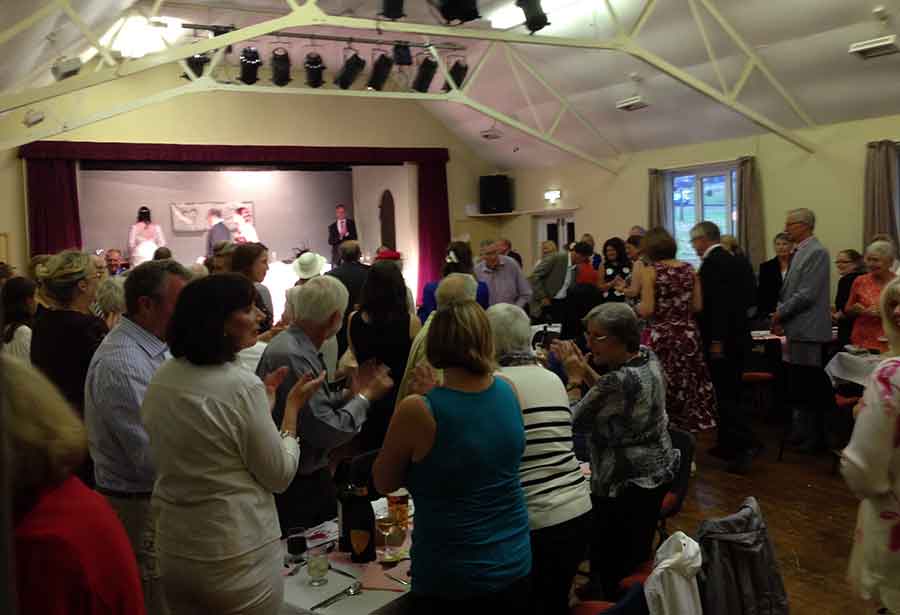 Saturday 20th August 2016. - The enterprising CHADS ensemble produced a captivating evening of merriment and murder, in which a wedding party sat down to dinner and watched the bride and groom's family as they started to air their prejudices and grievances about one another. An audience of nearly 100 sat down to dinner and eagerly awaited the foul deed to be committed; this duly occurred and the police were called to interview the potential miscreants. We were encouraged to ask questions, as the protagonists came to each table and allowed themselves to be interrogated. This probably served to confuse us and I wonder how many managed to guess the murderer correctly? The little grey cells had been immersed in too much alcohol by then and we were happy just being entertained!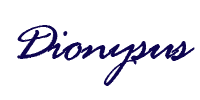 ---
Another Review from Dionysus
Little Red Riding Hood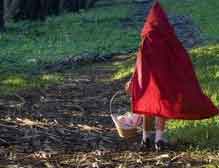 November 2015 and it was panto time again, as the CHADS latest production fed an eager audience with the requisite frivolities all wrapped up in Little Red Riding Hood. The show was ably and most wackily written by Hugh Pilcher-Clayton and included a delightfully random selection of pantomime and other infamous characters; even Long John Silver (Clive Heginbotham) got a look in! No need for a plot line here, suffice to say that despite many mishaps Red Riding Hood, splendidly played by Talia Spencer, is safely delivered to the denouement where it all gets happily sorted.
Along the way Tinkerbell (Pete Goodenough) and assistant Peach Blossom (Steve Hardy), both excellent, did their incompetent best to chivvy things along with the help of a bright cast in support, achieving good humour even if it wasn't all quite intended! Well, some of the best moments are often undirected, it's how you deal with them that matters and this cast were up for it. Tinkerbell's seven little helpers were at their enchanting best and the whole production was skillfully driven by director Linda Swann. All three shows were very well attended demonstrating that pantomime is alive and kicking. Oh yes it is.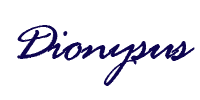 ---
Another Review from Dionysus
Jack & The Beanstalk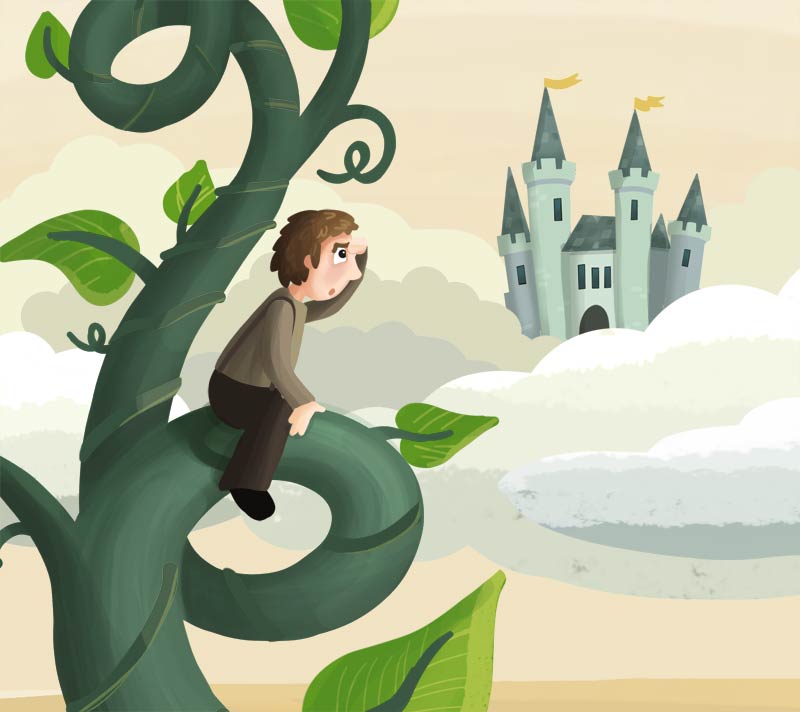 CHADS had a very successful run of the Pantomime "Jack and the Beanstalk" on November 29th and 30th with almost capacity audiences for all performances. The stand-in Pantomime Cow - Snowflake the Horse-and the Jackdaw made this an unusual take on the traditional panto, but was enjoyed by all - oh yes it was!!! Watch out in the Villages for news of CHADS next production scheduled for mid 2014. Fran Creasey
The Pantomime, written and directed by Hugh Pilcher-Clayton, deserved Rave Reviews. An immediate atmosphere was created with a beautifully decorated hall with spectacular jackdaws on the walls. A great cast and a very special choir of children who were Amelia Haley, Kitty Henly, Alice Priest, Amelia Reis, Isobel Reis, Talia Spencer and Lily Wiltshire. One of the songs they sang which was specially composed for the pantomime was written by Mary Pilcher-Clayton with a very catchy tune:
I'm not scared of the Giant
Giants don't scare me
I'll kick his shins
And I'll jump up on his toes
I'll climb up high
And I'll biff him on the nose
He is bumpy, he is plumpy
And he is stumpy
And he is grumpy
But he wont scare me
It was really great to have a pantomime with lots of bean jokes, Flapjack and the scarf which must be a mile long by now. Our congratulations to you all in whatever way you were involved in making the three performances such a success.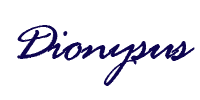 ---
Another Review from Dionysus
Ghost Writer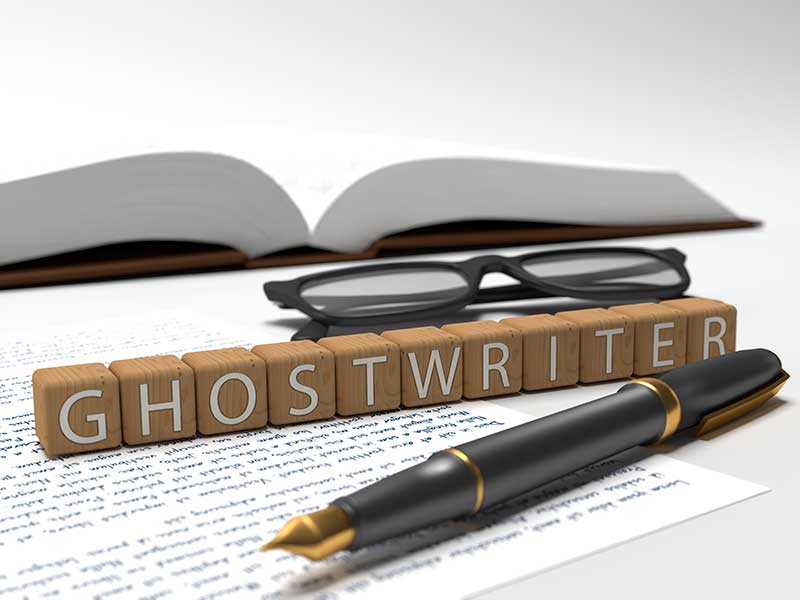 With a cast of just six it is always a challenge to fill a stage for two hours plus, for any amateur dramatic group. But what a treat was in store for all who entered the doors of The Benson Hall in Compton Bassett to see the latest production by Compton Hall Amateur Dramatic Society (CHADS) during the first weekend of December 2012.
With a stage built to represent your average single man's bedsit, complete with unmade bed, dirty washing everywhere and a floor used more as a waste paper basket, the lead actor, Tony Horseman's portrayal of Edward Pinfold in the David Tristram play "Ghost Writer", was nothing short of superb! He was joined in the first half by the ghost of his wife Ruby, dead for the last year and eager to right the wrong done to her at the time of her death, played brilliantly by Deborah Locke. He was supported by the part of his gay landlord and good friend Alex who was played by Paul Thomas to an exemplary standard and the three of them hung the first half together into a thoroughly entertaining hour. They were joined on stage towards the end of the first half by Glenda, Edward's new love interest, the fruits of Alex's matchmaking, played by Mel Deugo. Her portrayal of Glenda, a shy, insecure and sensitive recent divorcee was as convincing as it was beguiling.
In the second half they were joined on stage by Hedley and Francis. Hedley, played by Clive Hegginbotham, a stalwart of CHADS, bringing his own mix of comedy and competence to the part as he always does. The part of Frances was played by Lindsey West and it is a mark of the quality of the acting when you find yourself disliking the character because of the bitchiness of her dialogue and the quality of her presentation.
This production was produced and directed by Christine Lawrence and her firm grip and understanding of both the play and the cast was shown by a thoroughly enjoyable performance. Thanks must also go to the team both backstage and front of house to make this a night to remember.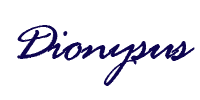 ---