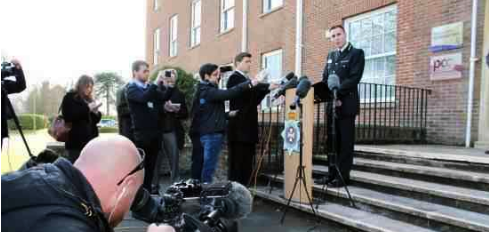 Wiltshire Police criticised over protecting vulnerable people
"Serious concerns" have been expressed over how Wiltshire Police force protects the vulnerable and its public interactions.
In a recent inspection by the body responsible for police forces, Her Majesty's Inspectorate of Constabulary and Fire & Rescue Services (HMICFRS). Wiltshire Police has been found as inadequate in three areas and requiring improvement in five others. The HMICFRS said the force needed to improve.
Wiltshire and Swindon PCC Philip Wilkinson said the report was "sobering reading". He said, "My aim, alongside the Chief Constable, is for Wiltshire Police to provide a quality, effective, frontline policing service which prioritises those crimes which matter most to communities," he added.
The report highlighted that the force was "missing opportunities to protect vulnerable people and repeat victims of crime". Wiltshire is one of six police forces in England which are under special measures. The forces are the Met, Greater Manchester, Cleveland, Gloucestershire, Staffordshire and Wiltshire.
Chief Constable Kier Pritchard said: "I recognise this is a significantly concerning report. My responsibility as Chief Constable is to deliver a local policing service that the people of Wiltshire expect, pay for and deserve. I remain resolute in our effort to improve. I acknowledge the findings from HMICFRS and accept the recommendations outlined in their report - we take the concerns raised very seriously and we are already taking prompt and comprehensive action to address these.
Full story https://www.swindonadvertiser.co.uk/news/20260170.damning-report-reveals-serious-concerns-wiltshire-police/
The links below will take you to the full stories around the whole site. Whilst you are with us, please take a moment to browse some of the other pages.
Inclusion of stories is at the discretion of the site
Compton Bassett Main News
We include here a selection of main stories from around the area and within the village which we believe may be of interest to you.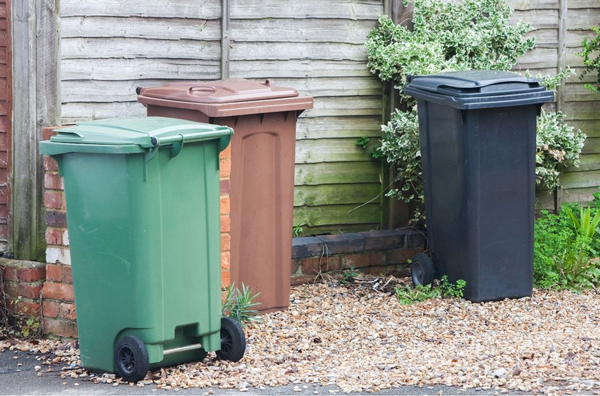 Temporary disruption to recycling collection service
Due to severe staff shortages, the waste collection service provider, Hills Municipal Collections, is unable to provide all waste collection services as they are obliged to.
To enable the collection of essential waste and recycling such as clinical, residual waste, and garden waste some recycling rounds are running one, two, or in some instances three days late.
Wiltshire Council have set up a webpage to provide a daily update of the locations of any rescheduled collections. Residents are asked to check that webpage prior to reporting a missed bin collection to the council. The page can be found at www.wiltshire.gov.uk/waste-and-recycling-collection-service-disruption.
If your recycling container is not emptied on the scheduled collection day, please leave it out and it will be emptied as soon as possible.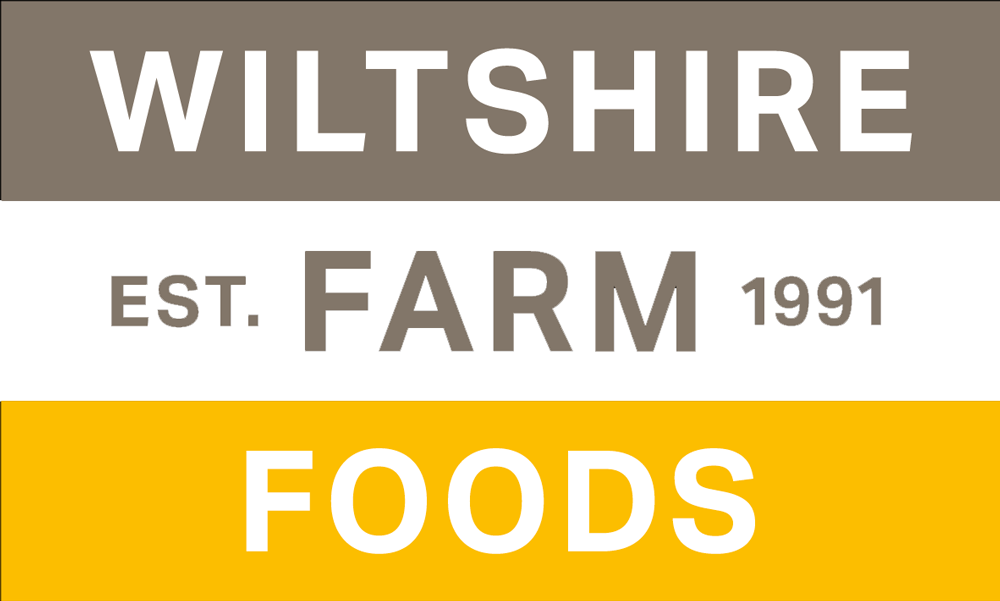 Wiltshire Farm Foods hit by 'cyber attack'
It's parent company, 'Apetito', a large ready meal food company based in Trowbridge which owns Wiltshire Farm Foods, with many customers across our area, has been hit by a cyber attack
There are still many people aged 75 and over that have not come forward for their Spring Covid booster. It is important that people don't wait to be called by their GP for this booster but book their booster as soon as possible if there first booster was more than six months ago.
The statement went on; "We are very sorry to say that Wiltshire Farm Foods is currently experiencing severe difficulties with our computer systems.
"Unfortunately, as our systems are not currently working, we will be unable to make many deliveries in the next few days.
"We are also unable to contact customers personally as we do not have access to their telephone numbers."
They have assured they are "doing everything we can" to recover from this situation as soon as possible.
Don't forget to renew your garden waste collections
The cost of having your garden waste collected will be £60 per bin, to be emptied until June 2023.
To renew your garden waste subscription this year, you will need to create a new Wiltshire Council account, or log in to your existing account.
Spring Covid Booster for over 75 year olds
Notifications recieved from Wiltshire Council
There are still many people aged 75 and over that have not come forward for their Spring Covid booster. It is important that people don't wait to be called by their GP for this booster but book their booster as soon as possible if there first booster was more than six months ago.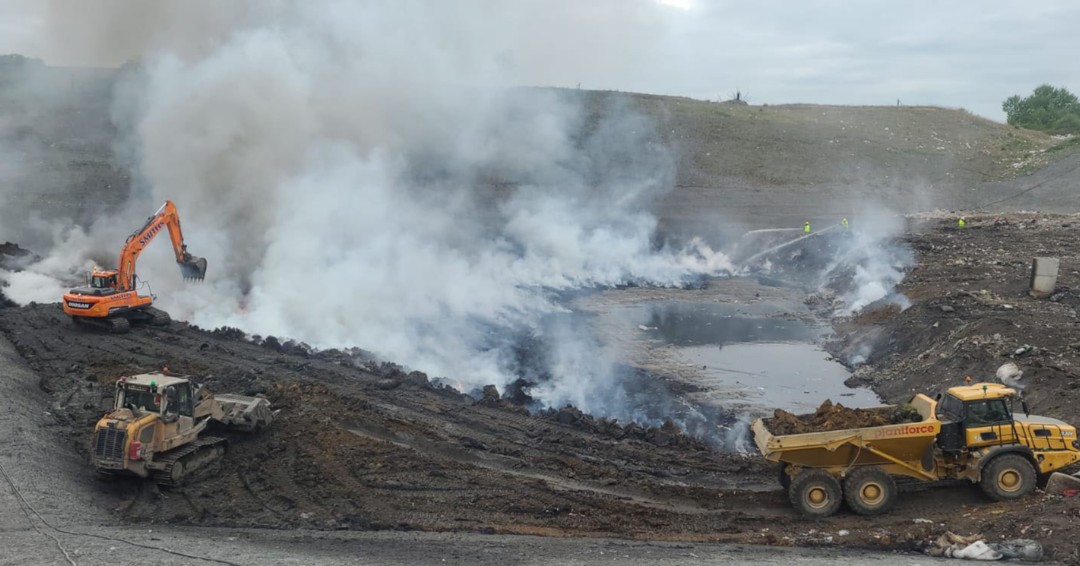 Lower Compton Bassett Landfill Site Fire
Hills respond to Parish Council after their recent landfill fires
The full response from Hills and the parish councils subsequent observations can be found on page 4 of "Compton Bassett Matters"
Hills play down the fact that they have had 3 fires in 4 years (not 5, as they state) and mitigate the impact by saying these were not classified as serious.
Hills Waste Management argue that the wind was not blowing in the direction of the village so we were unaffected.
The tyres which caught fire and produced vile noxious fumes are described in a dismissive tone as "baled tyres". This does not make them any less of a pollutant
The effect this incident has had on the local environment may never be known as rather than carry out any air quality monitoring, the environment agency did not have enough time to set up their equipment.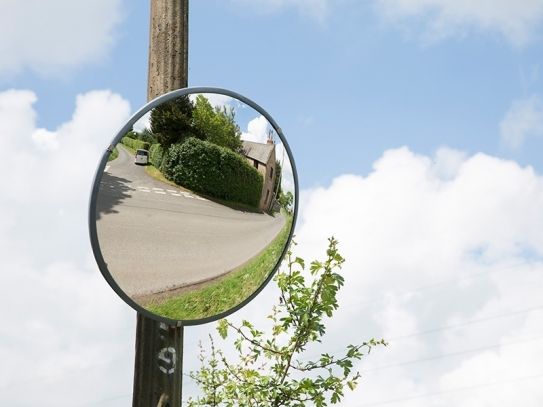 Traffic Mirrors Policy
Compton Bassett Parish Council do not believe it appropriate to have traffic mirrors in a conservation area, they are unsightly and distracting.
The Parish Council strongly advise against traffic mirrors and would object to any applications for traffic mirrors. Neither is it the practice of Wiltshire Council to authorise the use of mirrors as their road safety benefits are very much in doubt.
Experience shows that mirrors on public highways can increase safety risks, which include:
reflected light and interference with adriver's vision
reduced ability to judge an oncoming vehicle's speed
creating an unreasonable dependence on the mirror
if dirty, the mirror may distort or restrict the view
mirrors may be a target for vandals.
Drivers involved in accidents often seek to apportion blame and the erection of a mirror on the highway could result in claims against the Highway Authority. Other solutions may be available, for example cutting backvegetation or realigning boundary fences.
Cllr Pete Szczesiak
Chair - Compton Bassett Parish Council
April 2022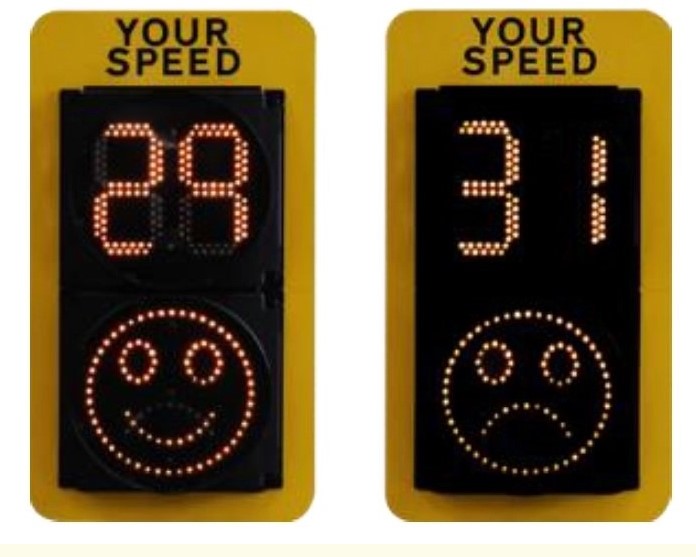 New Speed Indicator Device
A new speed indicator device (SID) has now been installed in Compton Bassett as part of the ongoing speed management initiative.
The SID will register any vehicles exceeding 27 mph and flash a warning that they are entering a 30 mph
In addition to controlling traffic, the SID is also equipped with metrics which allow it to count vehicles, and record their speed with time and date.
Even if the device is in "covert" mode, with the display switched off, it stillrecords the data.
This will help determine if our request will go ahead for an extension to the 30 and 40 mph zones when approaching and entering the village.
Other News
Smaller items and other news are shown here
News from The Parish Council
01
Church News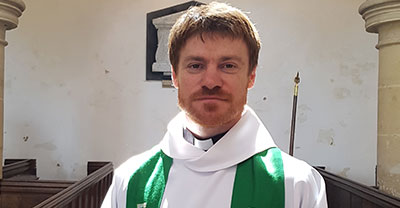 Our church is now open again for regular worship, subject to some restrictions. The benefice parish office is still closed due to COVID
02
From The Pulpit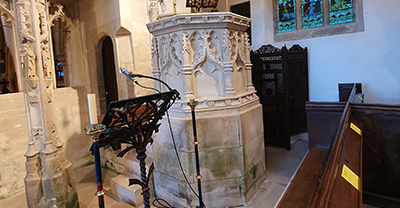 The monthly message from the rector or his helpers as appears in The Villages Magazine