Crazy Little Thing Called Love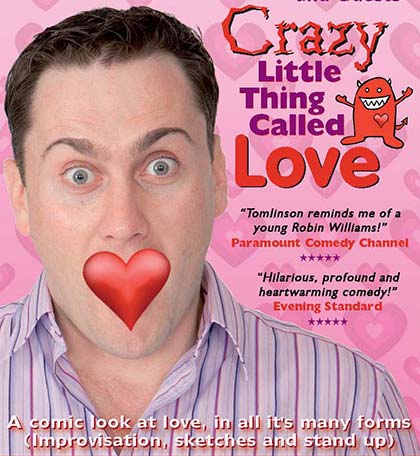 Saturday 18 April 2015
Kevin Tomlinson and assistant Abi Hood, of Kepow Theatre, delighted us with a show brimming with seamless repartee and clever improvisation, feeding off ideas from a lively audience who were eager to interact; in fact Kevin observed that some suggestions were amongst the weirdest he'd encountered!
 Amid a fast moving array of sketches, costumes and characters, one of the highlights was Richard and Stephanie joining in on stage (see photo below) and overseeing a portrayal of themselves as a younger courting couple, very funny indeed.
Kepow Theatre have been to Compton Bassett once before, a few years ago and it was easy to see why they had been invited to return, to enthral a willing audience with intelligent and sometimes touching life situations, extracting all the humour they could possibly contain.